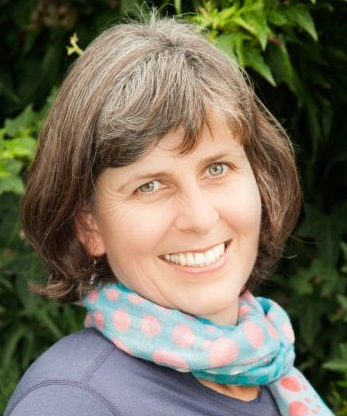 About Diane
Hi. I'm Diane, a Classical Homeopath living in Hamilton, New Zealand.

Some would describe me as a perpetual student. I love to learn things – reading books; exploring new places locally and overseas (visiting all the museums); checking out new foods and food preparation techniques...

My career first started on an academic path culminating in a PhD in Computing and Mathematical Sciences at the University of Waikato in New Zealand. I married my husband Mark whilst studying and my career was happily put to one side as I embarked on the adventure of full-time motherhood raising five boys.

Being a mother opened new horizons for learning – how to feed, clothe, entertain, educate and form well-adjusted, healthy children. So when I discovered the 'magic' of homeopathy and I needed to know more. From seeking professional help for the boys and myself there was a natural progression to using homeopathic remedies at home for minor illnesses and first aid. My husband eventually came on board too.

By the time my youngest started school, I realised that my interest in homeopathy had evolved into a passion and I wanted to get the word out there. So I signed up to train as a homeopath. And I have been learning about it ever since.

I graduated from Bay of Plenty College of Homeopathy (New Zealand) in 2013 and am a fully registered Member of the New Zealand Council of Homeopaths .

What I like most is working with parents, helping them and their children to have stronger vitality in order to face up to life's challenges in a healthy way. As well as prescribing remedies for them, I love to empower mothers (or anyone else) to deal with minor health issues in their families using homeopathy. I run a very popular course for local women and am currently adapting it for an online audience.

A second area of interest is pre-menstrual syndrome (PMS) and premenstrual dysphoria disorder (PMDD). Women have come to me with these problems which they may have kept silent about, thinking there is no solution or that it is more or less normal or that they have serious mental health issues. I am convinced that the capacity to become a mother should be a joy to every woman, not a cause of suffering.